Top Computer Science Degrees
Introducing top rated courses on the market
Get your computer science degree in no time
Whether you are after artificial intelligence, health informatics, distributed systems, computer networks, software engineering or anything else in this industry, the courses on our website will lead you in the right direction.
We have only picked the best of the best, so you can leave yourself in good hands – even if you have no idea what you want to study.
Our advisors have helped thousands of students overtime. Some students may know what they want, while others require guidance. This is what we are here for.
We are a friendly bunch with good working ethics.
Let us walk you through the gate to a new career.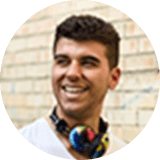 As the CEO of Top Computer Science Degrees, I can promise you that we only select the best rated courses and certifications on the market. We are not affiliated to them, but we can only help you choose whatever suits your future plans."
Top Computer Science Degrees CEO